Museum searches bring out the lingerer in me. I can't get enough of the hidden and visible treasures alike.  Whether a tiny pioneer child's dolly, the interior of an old Model T or a beautiful ball gown, I devour it all. At times I simply savor the experience and, at other times, I take notes and photos to help me remember the experience, especially if I think I've found something to use in my writing.
I've visited huge museums like the Field in Chicago, the former Ford historical artifact museum in Michigan, the Cody  in Wyoming, and the Heard Museum in Phoenix. Then, there have been a multitude of small museums, especially those scattered about small towns in the West. I believe it was a visit to the museum in Benson, Arizona where I found  Josephine's  (HUACHUCA WOMAN) costume for the 1914 El Paso gala at the mayor's house:
"I thought my new gown of ivory striped satin dipped in the front a bit too much, but the schoolboy grin on my husband's face told I'd do, for a cow gal. That comforted me some. The gown was made by a Frenchie, name of Jacques Doucet, in the old style of the Empress Josephine. A red velvet jacket embroidered with delicate flowers kept the chill off. My new rope of pearls and carved ivory fan were birthday gifts from Peter, who looked as handsome as could be in his fancy duds. I was ready to lasso in any wild critters to come my way."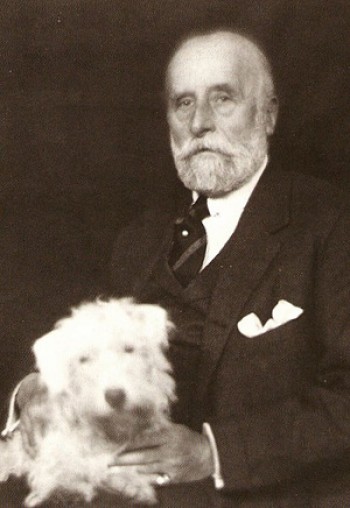 Jacques Doucet 1853-1929
When I decided that Grace Pelham (BY GRACE) would make her way to Jane Addams' Hull House, nothing would do but that I visit the place, source of inspiration for my first career in social work. Follow me to 1899 Chicago when Grace has had to change her name to Ginny Price as she eludes a would-be killer:
"Armed with instructions from Hilda (hotel maid), Ginny made her way to Hull House.  With several newer buildings complementing the facility, the still elegant fifty-five-year old mansion faced Halstead Street. Hull House was a sturdy brick and mortar reminder of what the neighborhood had once looked like. Other mansions had long since been broken into rooming houses where dirt and grime tore at worn paint. Shanties made of tarpaper and odd bits of lumber and tin didn't look fit for the basest of animals. Factory chimney stacks puffed unrelenting stinky smoke. Ginny stood outside for a few minutes, finding refuge from the drabness of the neighborhood in the beauty of Hull House. Brilliant white pillars marched along the Italianate veranda where floor to ceiling windows looked out on the street. Great oaken doors invited the stranger in. Ginny smiled heartily and pushed at the heavy doors."
Hull House, Chicago
As you wander museums, what do you imagine about the past?
Do historical figures jump out at you, demanding their stories be told?
Do you see your own family stories in the lives of those who have gone before?